Featured Online Resources
Download the Flipster app to your device to read your magazines anytime, anywhere!

Check out our three new

databases!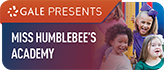 This month at our library – February Newsletter
February at the Mansfield Public Library
Fine Free Days
The Mansfield Public Library wants to share the love by declaring Feb. 12 – Feb. 24 as Fine FreeWeeks. The library will waive fines for overdue items that are returned during these weeks. This does not apply to previously returned items, museum passes, or lost or damaged items.
Blind Date With a Book

Back by popular demand! Choose one of the beautifully wrapped packages on display and open it at home to find you blind-date book.  Will it be a love match? Broaden your reading horizons and take a chance! All month long.
Boston Bruins PJ's Drive
February 1st – March 10
We're joining with the Boston Bruins to collect new pajamas for children, both big and little, who are in need.  Take advantage of those seasonal sales and donate new pajamas to help children feel cozy and warm.  Our Library goal is 50 pairs of pajamas, let's see if we can make a difference in some young lives.  Donations can be brought to the Youth Room.
Catherine Coyne, Library Director
Monthly Library Programs
February 15, 7:00 p.m.
No one is coming to save us : a novel
by Stephanie Powell Watts
"A tale inspired by The Great Gatsby is set in the contemporary South and follows the difficulties endured by an extended black family with colliding visions of the American dream. A first novel by the author of We Are Taking Only What We Need."
NEW DATE! February 26, 6:30 p.m.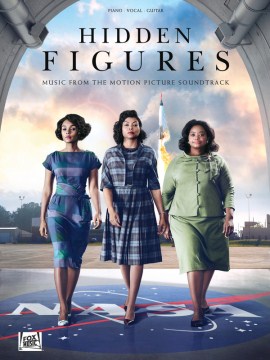 Hidden figures : the untold true story of four African-American women who helped launch our nation into space 
by Margot Lee Shetterly
"Explores the previously uncelebrated but pivotal contributions of NASA's African-American women mathematicians to America's space program, describing how Jim Crow laws segregated them from their white counterparts despite their groundbreaking successes."
KIDS
NO STORY TIME SCHOOL VACATION WEEK
Story Time

Ages 2 and Under Tuesdays at 

10:15

Story Time

Ages 2 & 3

Thursdays at 

11:00

Story Time

Ages 3 and up Thursdays at 

10:15
Valentine's Day Crafts

February 13, 3:30 – 4:30 p.m.

All Ages

Tunes for Tots

Join Cindy Tuminelli for this interactive concert

Ages 0 – 6..
FEBRUARY SCHOOL VACATION WEEK EVENTS
Pop Up Art Workshop

Ages 7 and up

Caterpillar Coding and Legos

February 22. 10:30 – Noon

Book Bingo
ADULTS
Starting a Business

February 1, 6 p.m.
Friends of the Library
The Friends of the Library are an important part of the Mansfield Public Library.
Funds from the daily book sale and membership dues allow the Friends to provide museum passes to the library and fund many of the library's wonderful programs and events.
Donations of gently used books in excellent condition are always welcome.  Items may not have been stored in a basement or attic.  No textbooks.
Please consider supporting the Friends by becoming a member today! Membership applications are available in the library.
The Library
Library Quote
"A library is a good place to go when you feel unhappy, for there, in a book, you may find encouragement and comfort. A library is a good place to go when you feel bewildered or undecided, for there, in a book, you may have your question answered. Books are good company, in sad times and happy times, for books are people – people who have managed to stay alive by hiding between the covers of a book."
E.B. White, author
If special accommodations are needed for any library event, please let us know at least four
weeks in advance. 
We hope you are enjoying our newsletter! Please let us know if you have any questions, requests, or comments.
Email
us, call 508-261-7380, or stop by 255 Hope Street in Mansfield.
Thank you for supporting the library.