Featured Online Resources
Tell us what you love about your library!
https://lovemasslibraries.com/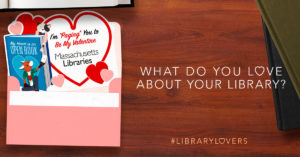 This month at our library – February Newsletter
February at the Mansfield Public Library
We have made it through the winter very well so far and here's hoping the weather stays mild since we have so many events happening this month at the library!  We have writing and art workshops,  a visit by Rosie the miniature horse,  a mesmerizing program by a mentalist and mind-bender, Rory Raven. Drop in for coloring, a movie, legos, or crafts. Take an armchair trip to the Galapagos Islands. Enjoy an evening of love poetry. Join one of our two book clubs. Hear local author Vlad Zachary talk about his book The Excellence Habit.   Learn how to stage your home to sell.  Join us for a cooking program and take some recipes home to try!  There is something for everyone this month at the library, not to mention new books, DVDs, CDs, and more!
February 4th is Take Your Child to the Library Day!  Be sure to stop in to visit and celebrate this fun day.  Massachusetts students were recently named the Best Readers in the World!. The number 1 reason? Programs for little ones – because you have to learn to read before you can read to learn. 84,735 public library children's programs were attended by 1,931,426 people in one year; and data supports it: public library story times and lap-sit programs play a significant role in children's reading success.The Mansfield Public Library is happy to start your children on the path to school success!
The library is also participating in the 10th Annual Boston Bruins PJ Drive.  Drop off a pair of pjs to help children in need and help the library win a great Bruins Prize.  
Back by popular demand is Blind Date With a Book!  Last February our patrons took a chance and checked out 75 books – without knowing what it would be until they unwrapped it at home.  This is a fun way to find a new author or genre that you might have missed.  Stop by the display at the front of the library and pick a mystery book.  You might fall in love or at least have some fun!
Wow!  This is going to be a great month at the Mansfield Public Library!
I hope to see you soon!
Catherine Coyne, Library Director
Ellis Island Display
As part of our One Book, One Community program planned for March, the library is making an Ellis Island display for the front case.
If you would be willing to loan any memorabiliato display for the month, please contact Catherine Coyne (ccoyne@sailsinc.org) or Amy Rosa (arosa@sailsinc.org) or call 508-261-7380.
Blind Date With a Book
Do you like surprises? Would you like help deciding what to read next? Want to take away the distraction of cover art? Let us take away the trouble of a decision and set you up with a date.
Go on a Blind Date with a book!
For the month of February, we will have a special display in the library with a wide variety of books, wrapped up in 'oh so secretive' wrapping paper and you won't know the 'identity' of your blind date till you get it home. Will it be fiction or non-fiction? Funny, informative, a mystery, true-crime? The possibilities are endless. You may choose any wrapped book in our "Blind Date with a Book" display.
Boston Bruins PJ Drive
Mansfield Public Library has teamed up with the Boston Bruins to participate in their annual pajama drive to benefit DCF Kids and Cradles to Crayons. The PJ Drive's goal is to collect 10,000 pairs of new pajamas for children and teens in need.
The Boston Bruins PJ Drive runs from February 1 through March 15, 2017. The library will be collecting new pairs of pajamas for babies, children and teens.
Drop off pjs and help the Mansfield Public Library win one of these special prizes from The Boston Bruins to the top three collectors:
First Place Prize: Street hockey clinic with Bruins alumnus
Second Place:  Special Bruins Mascot (Blades) appearance
Third Place: 200 commemorative Bruins 
PJ
 Drive pucks
Coloring Club for Relaxation
Adults are rediscovering the stress-relieving benefits of coloring. Do you want to explore this fun new fad? The library hosts a monthly coloring club on the 1st Thursday of the month from 5 – 6 p.m.  Join us on February 2nd.
The library provides soothing music, coloring books, colored pencils, markers and crayons.
Beginning in April, we will be offering a second coloring night on the third Thursday of each month at 6 p.m.
Travel Talk: The Galapagos Islands
Join us on Thur., Feb. 2 at 6:30 p.m. as world traveler Dana Zaiser takes us along on an armchair adventure to the Galapagos Islands. This talk will focus on his recent trip to explore the unique wildlife of the Islands. The Galapagos were made famous during Charles Darwin's voyage on the Beagle. Darwin's experiences there formed his theory of evolution. Full color photographs and videos will illustrate this lively presentation.
Dana Zaiser is a retired pharmacist who loves the adventure of traveling, seeing new sites, and meeting interesting people in foreign lands.  He is a resident of Norton and was also a pharmacy technician instructor at Lincoln Technical Institute in Brockton.
Local Author Talk
On Mon., Feb. 6 at 6:30 p.m., join local Mansfield author Vlad Zachary as he talks about his newest book The Excellence Habit: How Small Changes In Our Mindset Can Make A Big Difference In Our Lives.
The Excellence Habit was Named Best 2016 Motivational Book by Next Generation Indie Book Awards, and Solo Medalist Winner by New Apple Literary. It is also a Readers' Choice Awards Favorite and finalist at the Eric Hoffer Awards.The Excellence Habit is a reminder that we are the owners of our success. There are no magic formulas, shortcuts, or secret sauce.
Followed by a Q&A session.
First-time author Vlad Zachary grew up in Sofia, Bulgaria. During his college years, he built a name as a journalist for pro-democracy periodicals. As a student, Vlad also made his way onto the national TV scene in Bulgaria, where he anchored a leading, live news show. A few years later, he came to the United States, earned a Babson College MBA, and made a career in e-commerce, software, and marketing.
This program is free and open to the public.
Love Poetry Reading
Join us for a poetry reading on Tuesday, Feb. 7 at 6:30 p.m. with local Mansfield author Wayne-Daniel Berard!
Wayne-Daniel Berard, a Mansfield poet, professor, and interfaith Peace Chaplain, teaches English and Humanities at Nichols College. His new chapbook, Christine Day, Love Poems, has been described as "luminous," with "innate sweetness and wisdom." "At once beautiful, complex and simple, the love in this chapbook radiates off the page."
This program is free and open to the public.
Teen Writing Workshop: 
Creative Writing
Join us on Wed., Feb 8 at 3:30 p.m. for our new monthly writing workshop.
This month we will be doing writing exercises inspired by illustrations and word grouping.
This workshop is free and open to grades 6 to 12.
Sponsored by The Friends of the Library.
Thursday Night at the Movies
Have a night out on Thursday, Ferbruary 9 at 6:00 p.m.
Starring Michael Fassbender and Rachel Weisz. Rated PG-13. (Run time 2 hours and 13 minutes)
Rory Raven, Mentalist and Mindbender
Join us on Mon., Feb. 13 at 6:30 p.m. to view the great Rory Raven-Mentalist and Mindbender. Watch as he reads minds, bends spoons, and even shows volunteers how to test their own powers.
This show is recommended for an older audience, preferably ages 10 and up.
For more information on this program or any other adult or teen program at the library, please contact Amy Rosa, Reference/Teen Librarian, at (508) 261-7380 or email arosa@sailsinc.org.
Teen Crafternoon
On Tue., February 14 at 3:30 p.m., join Miss Amy for an afternoon of crafting fun! The theme this month is friendship.
 This program is free and open to any teens in grades 6 to 12.  For more information, please contact Amy Rosa, Reference/Teen Librarian, at (508) 261-7380 or arosa@sailsinc.org.
Feasting on 10 Minute Meals
Join us on Thur., Feb. 16 at 6:00 p.m. for a free cooking program with Liz Barbour!
We all want to eat well but our busy schedules often keep us from taking the time to cook healthy meals.  Understanding what ingredients to have in your refrigerator, pantry, and freezer is key to whipping up a fast, healthy, and delicious meal.  Join Liz to learn how to use your pantry and your local market to create and cook delicious, healthy meals in 10 minutes.
Liz Barbour has been cooking professionally in the Boston area since 1992 and started The Creative Feast in 2004.  Liz's cooking demonstrations and recipes have been featured on New Hampshire Chronicle, Channel 9's "Cooks Corner" and in various publications including New Hampshire Magazine.
This program is free and open to the public.
Space is limited. Registration is required.
Library Book Club
The library book club will meet on Thursday, February 16 at 7 p.m.
This month we will discuss Be Frank With Me by Julia Claiborne Johnson.
New members are always welcome! Limited copies for check out are available.  Contact Catherine: ccoyne@sailsinc.org
After School Teen Movie
Vote for your pick with Amy at the Reference Desk and come watch the winning movie on Fri., February 17 at 3:00 p.m.
Both films are rated PG-13
Music With Sarah
On Sat., Feb. 18 at 10:30 a.m. children ages 2 and up are invited to this program of music and movement presented by Sarah Gardner.
Hands-On Art workshop for ages 7 – 13
On Tuesday, Feb. 21 at 3:30 p.m., The Pop-Up Art School presents a fabulous sculptural program celebrating the work of famed artist Alexander Calder, best known for his curvy and colorful mobiles.
The Pop Up Art School will lead a hands-on art workshop for children that is creative and informative. Lessons are inspired by artists contemporary and traditional. Each class starts with a brief slideshow about the artist who is our inspiration. Then, students are guided in a project in the style of the artist.
Ages 7 – 13.
Afternoon Family Movie
Join us on Thur., Feb. 23 at 4:30 p.m.
This fun animated movie features the voice talents of Kelsey Grammer, Andy Samberg and Jennifer Aniston.
Rated PG.
Staging Your Home to Sell Seminar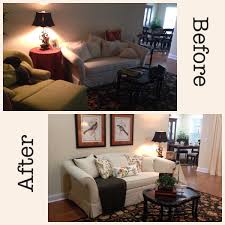 The Mansfield Library warmly welcomes Tony McDonnell to host a unique educational program to help potential home sellers get the best out of their property value in today's market. The seminar, called "Staging Your Home to Sell!' will take place Thur., February 23rd at 6:30 p.m. and features interior designer and home stager Marianne Cherico of Interiors by Marianne.

This seminar will be free and open to the public. Refreshments will be served during the seminar.
Non-Fiction Book Club
Join us on Monday, February 27 at 6:30 p.m.
This month's pick is Call the Midwife: a memoir of birth, joy and hard times by Jennifer Worth.
Everyone is welcome! Books are available at the library.
Friends of the Library
Love is all around us!  Consider donating your change from overdue fines to the Friends of the Library.  Look for some heartwarming love stories for Valentine's Day at the ongoing book sale.

The Friends of the Library are an important part of the Mansfield Public Library.  Funds from the daily book sale and membership dues allow the Friends to provide museum passes to the library and fund many of the library's wonderful programs and events.

Please consider supporting the Friends by becoming a member today! Membership applications are available in the library.
 The Library
"Harry – I think I've just understood something! I've got to go to the library!" And she sprinted away, up the stairs.

"What does she understand?" said Harry distractedly, still looking around, trying to tell where the voice had come from.

"Loads more than I do," said Ron, shaking his head.

"But why's she got to go to the library?"

"Because that's what Hermione does," said Ron, shrugging. "When in doubt, go to the library."

-J.K. Rowling, Harry Potter and the Chamber of Secrets
We hope you are enjoying our newsletter! Please let us know if you have any questions, requests, or comments.
Email
us, call 508-261-7380, or stop by 255 Hope Street in Mansfield.
Thank you for supporting the library.