Featured Online Resources
This month at our library – April Newsletter
Library Survey– Your Opinion Counts! Take our survey today.
April at the Mansfield Public Library
Spring is here and our calendar is bursting with events for all ages.
Be sure to check out Money Smart Week from April 23 – 30th. We'll have seminars on retirement, Social Security, estate planning and college planning.  For a great night out, our monthly movie stars Johnny Depp as Whitey Bulger.  Looking toward keeping healthy?  We are continuing our Yoga program and offering a Pregnancy fitness class this month.  We also have our monthly book club.
In the Children's Room we have lots of fun for April School Vacation Week including a puppet story time, drop-in art, and two chances to learn about animals with Animal World Experience and Nature with Moose Hill.  Earlier in the month we are hosting local author Anna Stanizeswki, local author of Power Down Little Robot.
Teens are invited to take part in our monthly teen progams which include an after-school movie, crafternoon and book club.
Our Long Range Plan Survey is available online now.  I hope you will take the time to let us know what you think of the library. This will help us plan future programs and so much more.
Catherine Coyne, Director
Pregnancy Fitness at the Library
Join us for a one hour pregnancy fitness class on Sat., May 14 at 2:00 p.m.  Experience a com­bination of fun cardio/aerobic activ­i­ties with deep breath­ing, cen­ter­ing, relax­ation and mobi­liz­ing floor work, tar­geted strength train­ing and yoga-based posi­tions for labor and birth. Questions and answers will be available by the instructor after the class.
Classes are taught by Janna Shub, a certified pre-post natal instructor with more than five years of experience.
Before starting any fitness program, please consult your doctor or midwife to make sure you don't have any medical conditions that prevent you from doing so. Dancing Thru Pregnancy® programs were developed specifically for women, taking into account the special conditions occurring during pregnancy and the immediate recovery after giving birth. DTP® exercises are safe and effective. You can ask your doctor or midwife about this program.
Good for all levels of fitness. Good for participants that didn't exercise in the past and would like to have some fun. Also good for advanced, regularly exercising participants that are looking for a more gentle fitness program.
Please bring water and stay well hydrated throughout the class.
Bring sneakers and your favorite yoga mat if you have one.
Coloring for Relaxation
There is a new growing trend of coloring for relaxation. Adults are rediscovering the stress-relieving benefits of coloring. The library will provide soothing music, coloring books, markers, colored pencils, and crayons.
Join us on Thursday, May 5 at 5:00 p.m.
Thursday Night at the Movies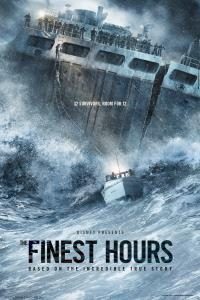 Have a night out on Thursday, May 26 at 6:00 p.m.

This month's movie stars Chris Pine, Ben Foster, and Eric Bana and is an epic docudrama that depicts the incredible true story of a daring Coast Guard rescue operation off of Cape Cod during a ferocious storm in the winter of 1952. Rated PG-13.
Money Smart Programs
Mon., April 4th at 6 p.m.
Overview of the Changes to Social Security
Hosted by Stephen Dellelo of Retirement Income Strategies, LLC.
Wed., April 6 at 6 p.m.
Social Security Benefits Workshop
Hosted by Michael Graff, of the American Financial Education Alliance.
Mon., April 25 at 6 p.m.
Utilizing Multiple Sources of Retirement Income
Hosted by Joe McParland of Retirement Income Strategies
Wed., April 27 at 6 p.m.
College Planning Workshop
Hosted by Michael Graff
Thur., April 28 at 6 p.m.
Estate Planning Workshop
Hosted by Attorney Amy Antonellis
Sat., April 30 at 2 p.m.
College Planing Workshop
Hosted by Michael Graff
Register online here for any of these workshops!
Animal World Experience
Join us for a live animal show on Wed. April 20 at 4:00 p.m. with Animal World Experience.Learn about a variety of creatures and get an up close look after the show. For ages 3 and up.
Library Book Club
The library book club meets on the a Thursday each month at 7:00 p.m. in the Certuse Room. On April 28 we will be discussing
The Sandcastle Girls by Chris Bohjalian
"When Elizabeth Endicott arrives in Aleppo, Syria, she has a diploma from Mount Holyoke, a crash course in nursing, and only the most basic grasp of the Armenian language. It's 1915, and Elizabeth has volunteered to help deliver food and medical aid to refugees of the Armenian Genocide during the First World War. There she meets Armen, a young Armenian engineer who has already lost his wife and infant daughter. After leaving Aleppo and traveling into Egypt to join the British Army, he begins to write Elizabeth letters, realizing that he has fallen in love with the wealthy young American. Years later, their American granddaughter, Laura, embarks on a journey back through her family's history, uncovering a story of love, loss and a wrenching secret that has been buried for generations."
Place a copy on hold now. New members are always welcome!
After School Movie for Teens
Fri., April 29 at 3 p.m.
Vote for your pick this month! Cast your vote with Amy at the Reference Desk.
The Library
"Here was the place where I could find out who I was and what I was going to become. And that was the public library."
-Jerzy Kosinski, Author
We hope you are enjoying our newsletter! Please let us know if you have any questions, requests, or comments.
Email
us, call 508-261-7380, or stop by 255 Hope Street in Mansfield.
Thank you for supporting the library.