Featured Online Resources
Download the Flipster app to your device to read your magazines anytime, anywhere!
This month at our library – September Newsletter
September at the Mansfield Public Library
National Library Card Sign up Month
We know that you may have full library access already, but this school year make sure your children have their most important school supply; their library card! With a library card, your children can use all resources at Mansfield Public Library, including access to Tutor.com, a one-to-one online tutoring service connecting kids to qualified tutors from any Internet-enabled computer. Students (and parents too!) can get help for any kind of academic question in math, science, English, social studies and writing. The tutors work with students in kindergarten through 12th grade and even AP level class work and intro-level college coursework. All you need is a library card and a computer or mobile device with internet access.
Also, be sure to download the new SAILS library app.  You can enter your library card and never have to search for your card again!  The app allows you to search the catalog, check your account, see our events, and so much more.  Download it today in the iTunes or Google Play store.
Be sure to stop in soon!
Catherine Coyne, Library Director
Monthly Library Programs
Library Book Discussion Groups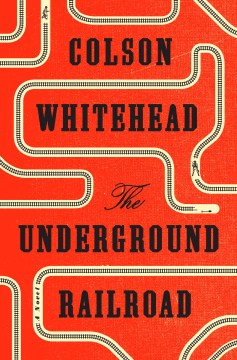 Library Book Club -Thurs. Sept. 20, 7pm 
The award-winning author of The Noble Hustle chronicles the daring survival story of a cotton plantation slave in Georgia, who, after suffering at the hands of both her owners and fellow slaves, races through the Underground Railroad with a relentless slave-catcher close behind.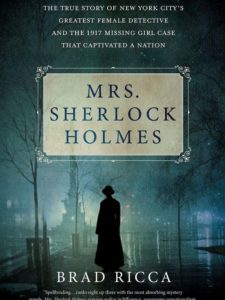 Nonfiction Book Club-Mon. Sept. 24, 6:30pm
Mrs. Sherlock Holmes tells the true story of Mrs. Grace Humiston, the detective and lawyer who turned her back on New York society life to become one of the nation's greatest crime fighters during an era when women weren't even allowed to vote.
Goodbye and Good Luck Amy!
It is with heavy hearts that we must say goodbye this month to our fabulous Reference/YA Librarian, Amy Rosa.  Amy started with the Mansfield Public library in the winter of 2015.  She has been a huge asset to the Mansfield Public Library and under her direction adult and YA programming has flourished.  Amy was instrumental in the design of our new Teen Space and has been a great advocate for teens in the library. Amy brought Books In Bloom to our library every May, Blind Date with a Book each February and planned a successful One Book One Community Read every year. She will be greatly missed by staff, and patrons of all ages. Please stop by before the end of the month to wish her the best on her new venture.
KIDS
Story Time

Ages 2 and Under Tuesdays at 

10:15 &

Fridays at 10:15

Multi-Age

Thursdays

at 10:15

PJ Story Time

Thurs. Sept 20 @6:30pm

Story Time

Ages 3 and up

Story & Craft

Ages 3-7

Tues. Sept 11 @6pm

Tues. Sept 25

@6:15pm
Picture Book Book Club

A new monthly story/craft activity for ages 4- 7

Early Reader Book Club

Sept., 27, 4:00 p.m.

A new monthly story/craft activity for children just learning to read.
STEAM program with Carol Carver
Sept. 26, 10:30 a.m.
Ages 3 – 5
TEENS
Teen Writing Workshop

Guest Author Katie Bayerl

Art w/Helina Thurs. Sept.27, 3:30 p.m.

Ages 10-14

Teen Crafternoon

Tues. Sept. 11, 3:30 p.m.

Book Art

Sponsored by Mansfield's Together We Can & The Friends of the Library
ADULTS
Welcome to the Graveyard: revisiting Mansfield's Cemetaries

Rumba Dance Lesson

Presented by Lois Meinhardt
Author Talk with Ted Reinstein
Social Security Workshops
Sept. 18 OR 25, 6:30 p.m.
Register Here
The Library
Friends Book Sale

It's time to start thinking about going back to school.  Come visit the Friends of the Library ongoing book sale shelves and find some great books.
Donations of gently used books and magazines are always welcome. Items must not have been stored in an attic or basement.  Must be in excellent condition – no ripped pages, no yellowing of pages, no uncovered hardbacks.
DO NOT put donations in the book drop! Thank-you!
If special accommodations are needed for any library event, please let us know at least four
weeks in advance. 
We hope you are enjoying our newsletter! Please let us know if you have any questions, requests, or comments.
Email
us, call 508-261-7380, or stop by 255 Hope Street in Mansfield.
Thank you for supporting the library.