Featured Online Resources
Download the Flipster app to your device to read your magazines anytime, anywhere!

Check out our three new

databases!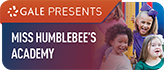 This month at our library – January Newsletter
January at the Mansfield Public Library
We can help you start your New Year off right!
Come visit – we have great reads, fun programs and big smiles to brighten your day.
We have a new e-newsletter and I hope you enjoy our new e-newsletter format. We hope this streamlined newsletter will make it easier for you to access our news on your mobile devices.
Catherine
Catherine Coyne, Library Director
Monthly Library Programs
This is how it always is 
b
y Laurie Frankel
A family reshapes their ideas about family, love and loyalty when youngest son Claude rev
eals increasingly determined preferences for girls' clothing and accessories and refuses to stay si
lent. By the author of 
Goodbye for Now.
Prague winter : a personal story of remembrance and war, 1937-1948
by Madeleine Korbel Albright
Set against the backdrop of occupied Czechoslovakia and World War II, a former secretary of state paints a vivid portrait of her early life from 1937 to 1948 during which she witnessed the Nazi invasion of her native Prague, the Holocaust, the defeat of fascism, the rise of communism and the onset of the Cold War. Reprint. 100,000 first printing. A best-selling novel.
KIDS
Story Time

Ages 2 and Under Tuesdays at 

10:15

Story Time

Ages 2 & 3

Thursdays at 

11:00

Story Time

Ages 3 and up Thursdays at 

10:15
Story Times Run the Week of 

January 8

 through the week of 

February 12
Insect-Eating Bats

January 22 at 10:30 a.m.

Moose Hill presents a program for ages 3  – 5.
Pre-K Sing and Swing

With Deb Hudgins

Zydeco Dance Lesson

Ages 5 and up

January 13, 10:00 a.m.
ADULTS
Making Clean Eating and Living a Reality

January 4, 6:30 p.m.

Digital Photography Workshop

January 25, 6:30 p.m.
Salsa Dance Lesson

January 8, 6:30 p.m.

Click above for more information
Friends of the Library
The Friends of the Library are an important part of the Mansfield Public Library.
Funds from the daily book sale and membership dues allow the Friends to provide museum passes to the library and fund many of the library's wonderful programs and events.
Donations of gently used books in excellent condition are always welcome.  Items may not have been stored in a basement or attic.  No textbooks.
Please consider supporting the Friends by becoming a member today! Membership applications are available in the library.
The Library
Library Quote
"Libraries are reservoirs of strength, grace and wit, reminders of order, calm and continuity, lakes of mental energy, neither warm nor cold, light nor dark…. In any library in the world, I am at home, unselfconscious, still and absorbed."
–Germaine Greer
If special accommodations are needed for any library event, please let us know at least four
weeks in advance. 
We hope you are enjoying our newsletter! Please let us know if you have any questions, requests, or comments.
Email
us, call 508-261-7380, or stop by 255 Hope Street in Mansfield.
Thank you for supporting the library.