Children @ Mansfield Public Library
The Children's Room at the Mansfield Public Library has lots of books, audiobooks, graphic novels, DVDs, CDs, magazines and more; if you're looking for something but don't find it, feel free to make a suggestion! The library also has downloadable media, including ebooks, streaming video, downloadable audiobooks, and magazines. The Children's Room has a great play area with puzzles, toys, puppets and much more. We also have two computers with internet access that children may use (children under 8 must be accompanied by an adult on these computers) and we have two AWE stations available with interactive games for the younger crowd. The library hosts programs for children every month (see below for what's coming next). Don't forget to say hello to our library pet hamster, Peanut!
Check out our new database!  An online learning program best for children ages 3 to 6.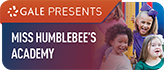 What's Happening- Monthly Programs
Story Times (during the school year)
Please check  calendar of events for the most updated
information regarding all Storytime schedules.
Tuesdays at 10:15am: Story Time for Ages 2 and under Stories and rhymes for the youngest listeners, with time for socializing afterwards.
Thursdays at 10:15am: Storytime for Multi-age Story time and a craft, join us!
Fridays at 10:15am: Story Time for Ages 3 and up Story time and a craft, join us!
Fridays at 11:00am: Story Time for Ages 2 and under Stories and rhymes for the youngest listeners, with time for socializing afterwards.
Carol Carver's Playgroup
First Wednesday of the month at 10:30am Carol works for Self Help, Inc. Her playgroup is for caregivers and young children. Enjoy free play and social time, guided story and music, and an art activity. Carol is available to address parenting concerns after the program. Any questions? Contact Miss Kitty by calling 508-261-7380 ext. 2.
Summer at the Library
Each summer we participate in the Statewide Summer Library Program.  We hold weekly raffles for readers and listeners, and offer many programs for children ages 0-10.  Monday evening performances allow working parents to enjoy quality entertainment with their children.  Weekly story times and crafts are offered for the youngest, and afternoon programs accommodate a wide variety of ages.  Check our online calendar each June to learn more.
The Massachusetts Summer Library Program is sponsored by your local library, the Massachusetts Library System, the Boston Bruins and the Massachusetts Board of Library Commissioners.  We also receive program funding from the Mansfield Cultural Council and the Friends of the Mansfield Library.
More Information and Special Programs
Want to see what else is going? Check the event calendar to see all of our other great children's programs coming up!
Stay in Touch! Like us on Facebook!
Questions, comments, or concerns about Children Services? Contact Miss Kitty at 508-261-7380 ext. 2.