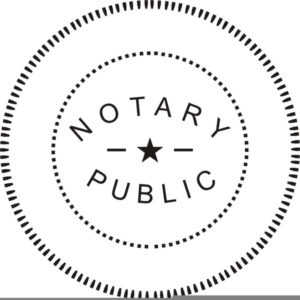 **OUR NOTARY SERVICES ARE UNAVAILABLE AT THIS TIME**
The Mansfield Public Library has a notary public on staff who is available to notarize documents by appointment only.
To schedule an appointment, or to verify that your document meets the Massachusetts Notary Law requirements, please contact Darcy at 508-261-7380 or dbramley@sailsinc.org.
This service is available most weekdays and Wednesday evenings.
Be sure to bring a photo ID (license, state-issued ID, or passport). Documents to be notarized may be filled out, but must be unsigned.
Because we are not experts in law or finance, we are unable to notarize some documents including: copy certifications, powers of attorney, wills, trusts, real estate closings, and various types of financial documents. Please call in advance to verify that your document can be notarized at the library if you have any doubts.
This service is provided free of charge.
If the library's notary is not available, the Mansfield Town Clerk's Office offers notary services free of charge. Please contact them at 508-261-7345.
Additionally, banks, office supply stores, and shipping and mailing services sometimes offer notary services, but may charge a fee.