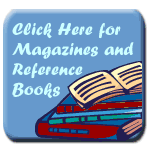 Massachusetts Statewide Databases
Magazines, journals, newspapers, encyclopedia for all ages Access to thousands of popular magazines, scholarly journals, newspapers (including New York Times 1985+ and Boston Globe 1980+), Encyclopaedia Britannica, biographies, health and prescription drug information, US and World History, newswires, business directories, investment reports, K-12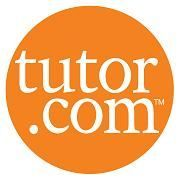 Free on-line help with your homework!
On May 2, 2016 Tutor.com will be launching an exciting new feature for your service! Our new Algebra Drop Off Review service will allow students from 8th grade through college to submit their Algebra I and II questions to our expert tutors and get a detailed explanations of the step-by-step solution within 24 hours.

Consumer Reports Access (You must have your library card number to access)

NEW!! AtoZ Maps Online With your library card you will have to access to approximately 145,000 maps at your fingertips. This combination of proprietary maps and maps from other reputable sources gives you a "one-stop shop" for content that can be downloaded and used without any copyright restrictions. AtoZ Maps Online is a great resource for local students, teachers, genealogy researchers, hikers, hobbyists, and more.

NEW!! AtoZ World Travel With your library card you will have access to 202 city travel guides, featuring in-depth information on attractions, neighborhoods, excursions, dining tips, language, insider tips, transportation, and much more! AtoZ World Travel functions as a "web-based" app on your smartphone or tablet, meaning you can access this resource on any device at Wi-Fi hotspots around the world.
Need help starting your research paper?
Not sure what topic to pick?
Check out Newsbank's Hot Topics. With your library card you will have access to the latest information on current events. Newsbank's Special Reports provides you with updated news and events, articles, background data, images cleared of copyright that you are welcome to use in your research, maps, and any additional websites.

Ancestry® Library Edition, distributed exclusively by ProQuest and powered by Ancestry.com, delivers billions of records in census data, vital records, directories, photos, and more from countries all over the world. See more though this video link. Ancestry® Library Edition can only be accessed at the Mansfield Public Library Internet area.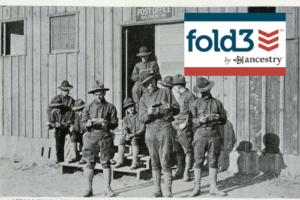 Fold3 provides convenient access to military records, including the stories, photos, and personal documents of the men and women who served. Fold3 Library Edition can be accessed using a Mansfield library card number to log-in.

Heritage Quest. Genealogical research website. Use your library card number to log-in.
This is Who We Were Series provides the reader with a deeper understanding of what life was like in America throughout various time periods and how it compares statistically to life today. Using both original material from the Census, readers will find richly illustrated Personal Profiles, Economic Data, and Current Events to give meaning and depth to what life was like.
This is Who We Were: In the 1940s
This Is Who We Were 1940s: A Companion to the 1940 Census

Reserve, renew or search for books.
How to use eCatalog…

Reserve, renew or search books for kids and teens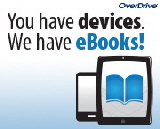 Download e-books, Audio Books and stream videos from the SAILS Library Network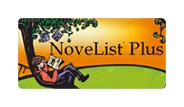 Novelist Plus is a database that provides subject heading access, reviews, annotations, and much more for over 125,000 titles. It also includes other content of interest to readers, such as Author Read-alikes, What We're Reading, Book Discussion Guides, BookTalks, and Annotated Book Lists.
Kent District Library's What's Next™

: Books in Series database helps you search series fiction.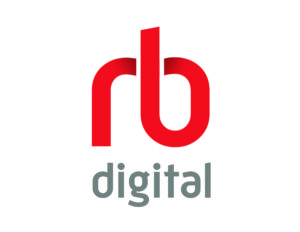 RBDigital is a Recorded Books website for downloadable audio books. Mansfield patrons have to create an account at http:/mansfieldma.rbdigital.com in order to start borrowing downloadable books.
Freegal®Music is a free music service from your library. All you need is your library card number and some libraries utilize a PIN. Freegal offers access to about 7 million songs, including Sony Music's catalog of legendary artists. In total the collection is comprised of music from over 28,000 labels with music that originates in over 80 countries. There is no software to download, and there are no digital rights management (DRM) restrictions. Access to Freegal is limited to patrons of subscribing libraries.
Check the following:

Download the Flipster app to your device to read your magazines anytime, anywhere!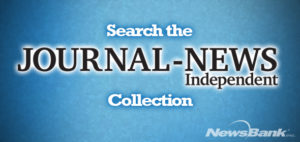 Mansfield News Archives (2005- May 2019)
You will need your library card number to log in.

Mansfield News Archives (1873-1927)
No log in is required to access this database.
Click on the link above to do a keyword or issue search of the Mansfield News from 1873-1927.

Search in The Boston Globe
*Disclaimer The Boston Globe online is available through ProQuest, which is databases that allows you to search and full text newspaper articles. It is NOT scanned copies or microfilm of the actual newspaper.
America's News Magazines. With your library card number you can get access to the print portion of the articles to 27 magazine publications from Air and Space to Newsweek to Working Mother.

Free on-line help with your homework.

TumbleBookLibrary is an online collection of TumbleBooks , animated, talking picture books which teach kids the joy of reading in a format they'll love. TumbleBooks are created by taking existing picture books, adding animation, sound, music and narration to produce an electronic picture book which you can read, or have read to you.

Princess Reads!
I blog about children's books on Princess Reads! Follow the link
www.princieswiff.blogspot.com and we will meet.
NoveList Plus K-8 is a data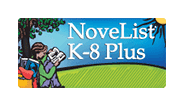 base that provides Reviews, Recommended Reading Lists for each grade, Genre searches, Award Winners, Common Core, Author Read-alikes, What We're Reading, Book Discussion Guides, BookTalks, and Annotated Book Lists and much more for over 125,000 titles.
NEW DATABASES!
Career Transitions

, an online job and career databases to aid in job searching, resume building, interview help, career paths and schools.
Testing and Education Reference Center

, an online test preparation tool that covers high school, college (including a scholarship search), careers, graduate school and international test prep.

Universal Class
http://mansfieldma.universalclass.com/register.htm
A powerful new on-line continuing education service, designed specially for use by the patrons of public libraries. The links below provide access to:
– more explanation about Universal Class
– how to set up an account and
– check out the Recommended Supplemental Reading List.
For additional job search resources, please visit the Job Seeker Resources page on our website.
Use your Mansfield Library Card number to access this service from anywhere.

Fun, effective and engaging, Transparent Language Online is a  comprehensive online learning program including more than 70 languages  and over 20 ESL courses. Follow the link to set up an account and start  learning today! (http://library.transparent.com/mansfieldma/game/modern/login)