Magazines, journals, newspapers, encyclopedia for all ages Access to thousands of popular magazines, scholarly journals, newspapers (including New York Times 1985+ and Boston Globe 1980+), Encyclopaedia Britannica, biographies, health and prescription drug information, US and World History, newswires, business directories, investment reports, K-12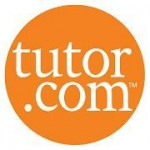 On May 2, 2016 Tutor.com will be launching an exciting new feature for your service! Our new
Algebra Drop Off Review
service will allow students from 8
th
grade through college to submit their Algebra I and II questions to our expert tutors and get a detailed explanations of the step-by-step solution
within 24 hours
.

Need help starting your research paper? Not sure what topic to pick?
Check out Newsbank's Hot Topics. With your library card you will have access to the latest information on current events.
Newsbank's Special Reports provides you with updated news and events, articles, background data, images cleared of copyright that you are welcome to use in your research, maps, and any additional websites.