Reservation
Reserve passes online with your library card and pin number or by calling (508)261-7380.
Please read and comply with our rules…
See what museum passes other Sails libraries have.
Friends of the Library
DID YOU KNOW THAT MOST OF OUR PASSES ARE PURCHASED BY THE FRIENDS OF THE  LIBRARY THROUGH MEMBERSHIPS AND FUNDRAISING?
BECOME A FRIEND AND SUPPORT THE PASS PROGRAM!
Museum Listings

 Museum of Fine Arts, Boston: (617) 267-9300
Each pass admits two people at $10.00 per person. Additional fees apply to special exhibits and in the Gund Gallery ($7.00 per person). Children under 6 visit for free, and children 7-17 fee is $10 on school days until 3:00 PM., free at all other times.
Open 7 days. Visiting hours are: Mon-Tue (10am-4:45pm), Wed-Fri (10am-9:45pm), Sat-Sun (10am-4:45pm). The museum is closed on New Year's Day, Patriots' Day, Independence Day, Thanksgiving and Christmas Day. West wing with special exhibits open on Thu & Fri until 9:45 PM in addition to regular hours.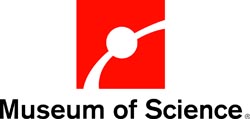 Museum of Science, Boston: (617) 723-2500
Pass admits four people with a charge of $10.00 per person. Check online for regular fees. Open 7 days. Visiting hours: Regular (through July 4) – Sat-Thurs (9am-5pm), Fri (9am-9pm); Summer hours – (July 5th – Labor Day): Sat-Thurs (9am-7pm), Fri (9am-9pm).

New England Aquarium, Boston: (617) 973-5200
Pass admits 4 people. With pass, admission is $10.00 for anyone over 2. Children under 3 are free. Hours are: September — June: Monday-Friday, 9 AM to 5 PM; Saturday, Sunday and holidays, 9 AM to 6 PM; during public school vacation weeks, open Monday — Sunday, 10-6 PM; July — August: Monday, Tuesday, Friday, 9-6 PM; Wednesday, Thursday, 9-8 PM; Saturday, Sunday and holidays, 9-7 PM; Closed on Thanksgiving & Christmas; Opens at 12 noon on New Year's Day.
* Please note that the Aquarium does not accept library passes in July, August and Labor Day weekend

Mystic Aquarium
Hours and rates change seasonally. Please check with the library staff or at Aquarium web site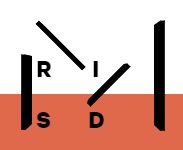 Rhode Island School of Design (RISD), founded in 1877 in Providence, RI, is a vibrant community of artists and designers that includes 2,200 students from around the world, approximately 350 faculty and curators, and 400 staff members. Each year more than 200 prominent artists, critics, authors and philosophers visit our historic College Hill campus. Click here for a link to the museum

Boston Children's Museum
Boston: (617) 426-6500
Pass admits 4 people, with 50% admission discount. Museum is open 7 days: Saturdays through Thursdays from 10 AM until 5 PM and on Fridays from 10 am to 9 PM. Closed Thanksgiving and Christmas.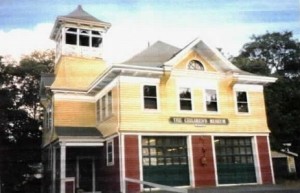 Children's Museum of Easton
9 Sullivan Avenue
North Easton: (508) 230-3789
Pass admits 4 people at 50% off regular admission cost. Hours are Tue – Sat. 10-5, Sun. 12-5. Open some Monday holidays. Call ahead.

Providence Children's Museum
Providence: (401) 273-5437
Pass admits 4 people. Hours are Tuesday-Saturday, 9:30 AM to 5 PM; Sunday, 1 PM to 5 PM. Open most Monday holidays. Closed 4th of July, Thanksgiving, Christmas Eve and Christmas.

Plymouth Plantation 
Plymouth: (508) 746-1622  
Pass admits 2 adults, 2 children with a charge of $12.00 for adults and $8.00 for children. Hours are daily 9 AM to 5 PM. Closes Sunday, November 27 for winter.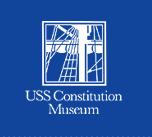 USS Constitution Museum
Phone: (617) 426-1812
Pass admits up to 9 people for free.
Hours: April 1 – Oct. 31 (9:00 AM – 6:00 PM); Nov. 1 – March 31 (10:00 AM – 5:00 PM)

Isabella Stewart Gardner Museum, Boston
Phone: (617) 566-1401
Weekend pass admits 2 people with a $5.00 charge per person at the museum. Weekday pass admits 4 with a $5.00 charge at the museum.  Children under 18 are free with an adult. Hours:  Wed.-Mon. 11-5, Thursday until 9, closed Tuesdays.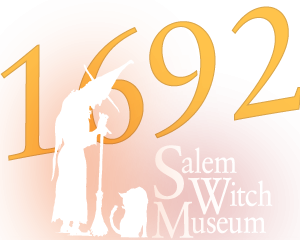 Salem Witch Museum
Phone: 1-800-544-1692
Hours: Open daily year round 10 AM – 5 PM; July and August 10 AM – 7 PM, Closed on Thanksgiving, Christmas and New Year's Day. The pass admits up to six visitors at a discounted rate: Adult/Senior $6.25, Children (6-18) $4.75
Massachusetts State Parks: The pass provides visitors unlimited day-use parking access to state park facilities within the DCR that charge a parking fee, with the exception of Nahant and Nantasket Beaches. Does not cover camping fees.
Here is the link for it: http://www.mass.gov/eea/agencies/dcr/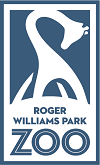 Roger Williams Park Zoo, Providence: (401) 785-3510
The Zoo does not permit the use of library passes from January 1st through February. During that time period, the zoo charges 1/2 price admission. For the rest of the year, pass admits any combination of up to four adults, seniors, and/or children at a discount of $3.00 off the price of each ticket. The zoo is open 7 days a week, closed Thanksgiving, December 24 + 25, and at 2:00 PM for the last Saturday in June.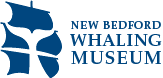 New Bedford Whaling Museum
18 Johnny Cake Hill, New Bedford, MA 02740
Phone: (508) 997-0046
Website: http://www.whalingmuseum.org
Each pass admits groups of up to 4 individuals (children and adults) at 50% off museum admission. Hours – April through October: Daily 9:00 a.m. – 5:00 p.m. (Monday-Sunday). Select Galleries open until 8:00 p.m. every second Thursday of the month*, November through March: Tuesday – Saturday 9:00 a.m. – 4:00 p.m.
Sunday 11:00 a.m. – 4:00 p.m. Select Galleries open until 8:00 p.m. every second Thursday of the month*
* Open holiday Mondays, closed Thanksgiving, Christmas and New Year's Day

Winter Skate at Patriot Place, (508) 203-2100
Pass admits 2 adults and 3 children. It does not include skate rental. Monday – Thursday: 4:00pm-9:00pm Friday: 4:00pm-11:00pm Saturday: 11:00am-11:00pm Sunday: 11:00am-9:00pm. Hours may occasionally vary due to inclement weather, Patriots home games, or pre-scheduled private events. Check the website link above for details.

Pawtucket Red Sox (Pawsox)
Phone: (401) 724-7300
Admits up to 6 people for $18.00. Hours vary. Check with the library staff for available tickets.